Organic Chick Starter - 2lb Bag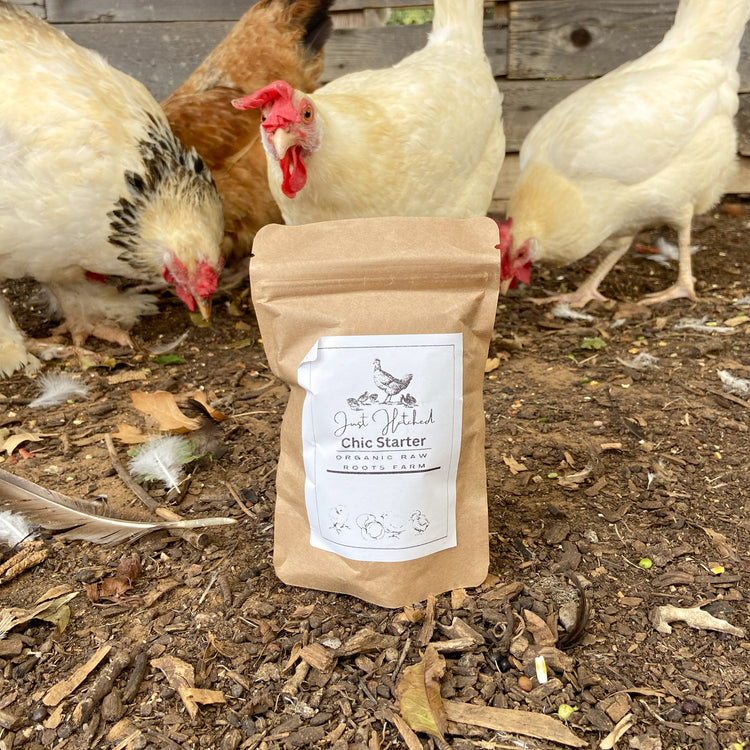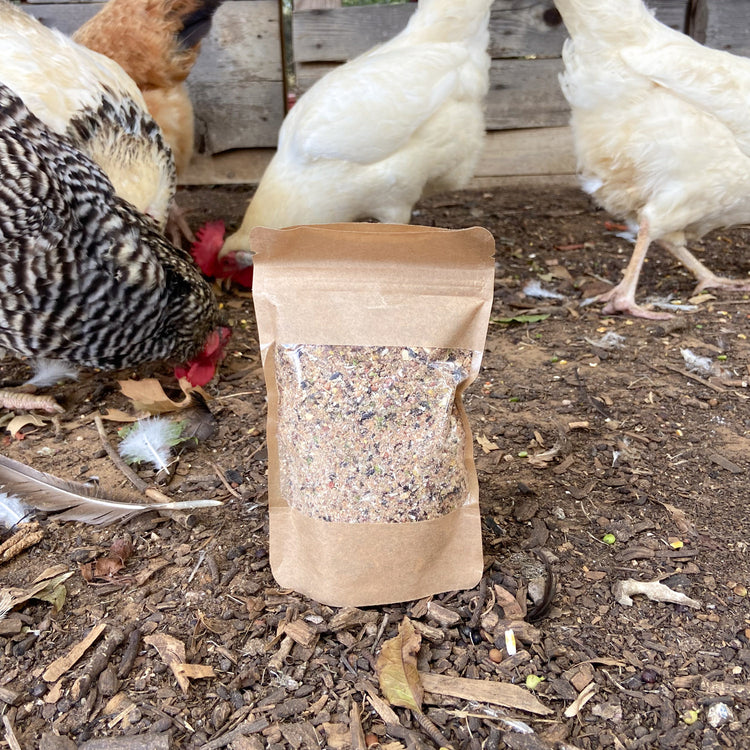 Product Details
For baby chickens, ducks and turkeys love it even pea chicks and baby pheasants! 
Each ingredient is carefully chosen so that baby chicks will love it!
Currently available in a 2lb bag. 
All natural and organic grains such as corn, wheat and soybean meal. These grains act as sources of vitamins, oil and protein, which all poultry require for energy.
Minerals are equally important. Baby chicks require a diet with calcium, phosphorus, magnesium, iron and copper, among others.
This starter includes:

Oatmeal and steel oats
Wheat
Corn
Grit
Sunflower
Grains
Barely 
Herbs
Worms
Black flies
4 types of bugs
You will not be disappointed with this mix and your flock will thank you for it! Only give the best of the best to the girls and they'll continue to treat you with high quality eggs and fun for years to come.
--
We are a proud partner of Organic Raw Roots Farm. They provide products for our subscription from time to time and now you have access to them as well. Members of our VIP will get free shipping when you add on any of these to your upcoming shipment. See your Bawks Portal for details.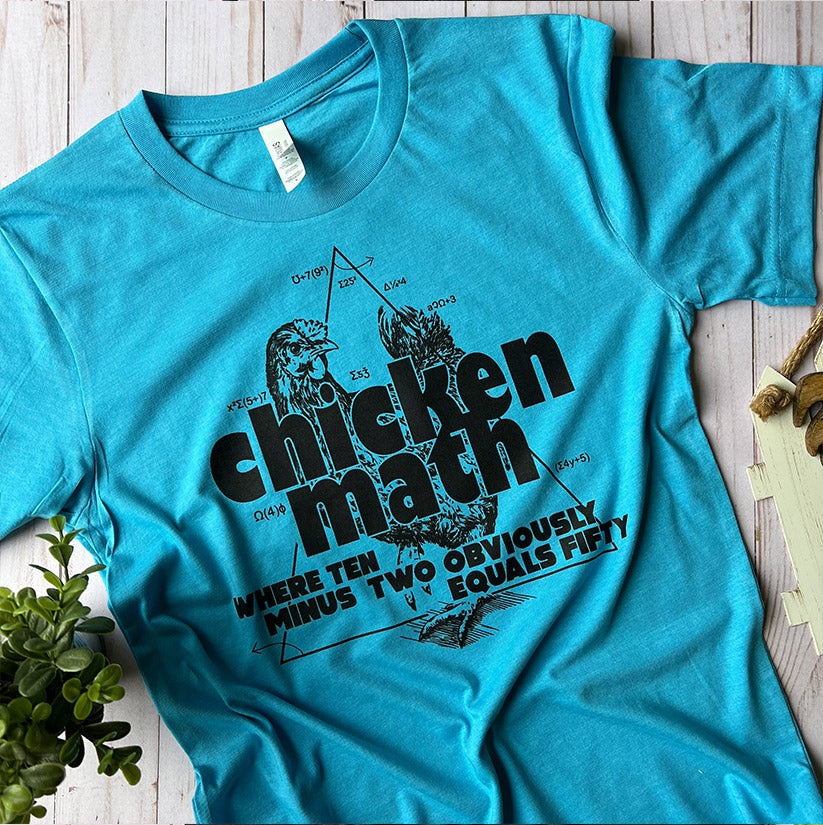 Amazing Quality
We're all about quality and that's why we use only the best when it comes to the shirts we print on. We know you'll find them to be super-soft, super-comfortable and, of course, super-fantastic-looking.
+ Shirt Brand: Bella+Canvas
+ Super-soft Cotton/Poly Blend
+ Vibrant Colors
+ Pre-shrunk
+ True to size