Product Details
Sitting outside with the chickens and watching them chicken around is one of our favorite things to do. It's peaceful and we just love the fact that joy is in every step a chicken takes around the yard. 
This shirt contains many of the words that make chickens loveable and really what makes up the life of a chicken tender like you. 
We hope this design brings you the same level of peace it does us every time we wear it. 
Printed on super soft Bella + Canvas 3001C 60/40% Cotton Poly Blend that won't shrink!
Printed at our Family Chicken Farm in Texas! Thank you for supporting our Small Business!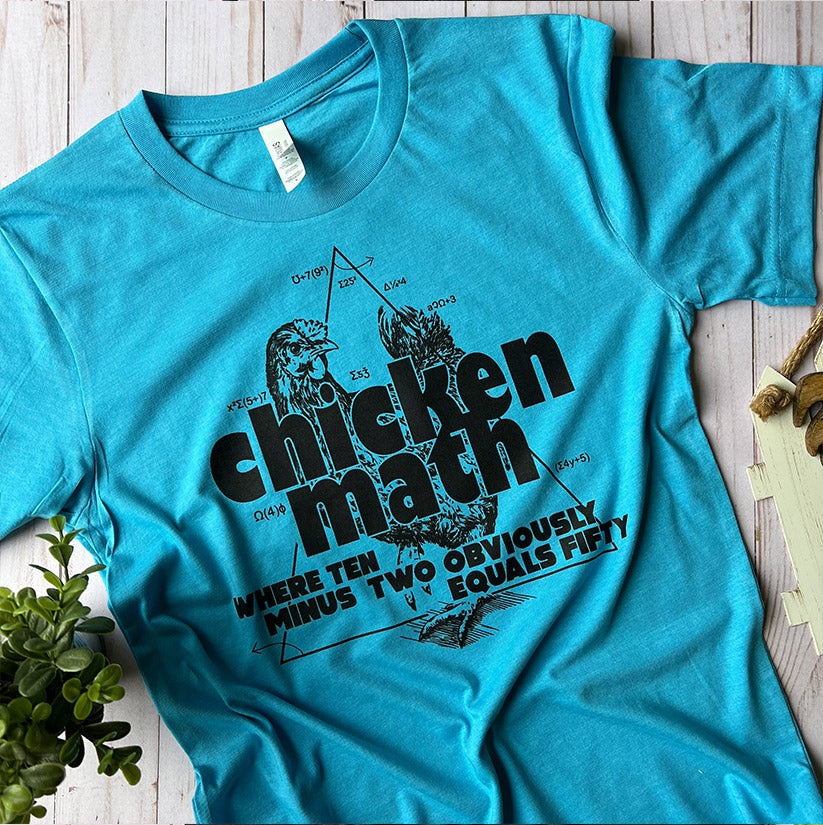 Amazing Quality
We're all about quality and that's why we use only the best when it comes to the shirts we print on. We know you'll find them to be super-soft, super-comfortable and, of course, super-fantastic-looking.
+ Shirt Brand: Bella+Canvas
+ Super-soft Cotton/Poly Blend
+ Vibrant Colors
+ Pre-shrunk
+ True to size