Love the design, very comfy tshirt!!
Tiny dino
I love all your products! Your customer service is eggcelent.
Tiny Dino tee
I loved the Tiny Dino Tee shirt!😁 The shirt is super soft and the fit is perfect. Fit is exactly as described.
L<3VE!
Love all my Chicken Bawks shirts, so soft and cute! But I love the color of this one,... sort of a rusty orange. I prefer this, and tans and greens over the pinks and blues. :) Loved the "Thankful for Turkey" and the "Merry and Bright" that we had already received in our box,... So I bought 1 more each of those,, so we can "chicken match", for the Holidays! :)
Product Details
You know we're all about chickens around here. But we can't help but feel this crazy connection to dinosaurs every time we see them attack something. 
Maybe it's the scratch you threw out or a bug perhaps. Or maybe it's something about the way they stalk around like a raptor from Jurassic Park. You know they hunt in packs right? 
Anyways, this epic design is out to let everyone know what you do in your real life. You know, the part of your life you wish you had more time to spend on. 
---
Printed on super soft Bella + Canvas 3001C 60/40% Cotton Poly Blend that won't shrink!
Printed at our Family Chicken Farm in Texas! Thank you for supporting our Small Business!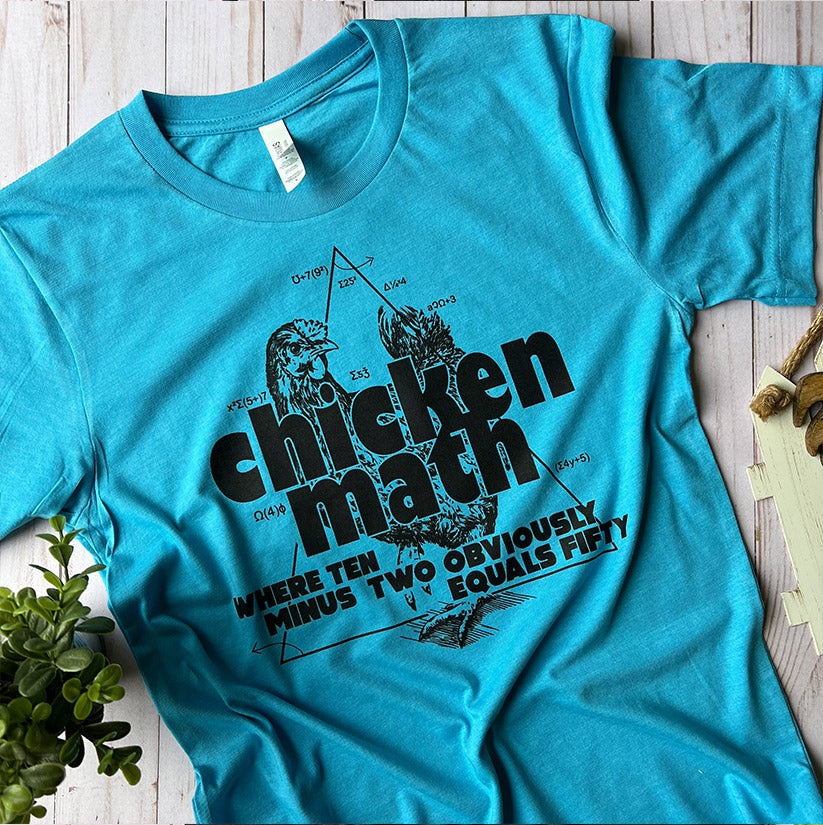 Amazing Quality
We're all about quality and that's why we use only the best when it comes to the shirts we print on. We know you'll find them to be super-soft, super-comfortable and, of course, super-fantastic-looking.
+ Shirt Brand: Bella+Canvas
+ Super-soft Cotton/Poly Blend
+ Vibrant Colors
+ Pre-shrunk
+ True to size