Delivered Straight to Your Coop, Monthly
VIP Monthly Subscription
Note: 6 and 12 month options are prepaid and the full amount is billed up front. Add to Cart for total price.
Your premium monthly subscription includes a never before seen, super soft chicken tee with a few additional items for you and your flock to enjoy!
VIP Subscription includes:
+ 1 newly designed chicken t-shirt
+ Awesome chicken related items and/or product samples
+ Collectible Chicken Sticker
+ FREE Shipping on all USA Subscriptions!
(Product photos include a couple of past box examples. Shirt pictured is a past shipment unless otherwise noted.)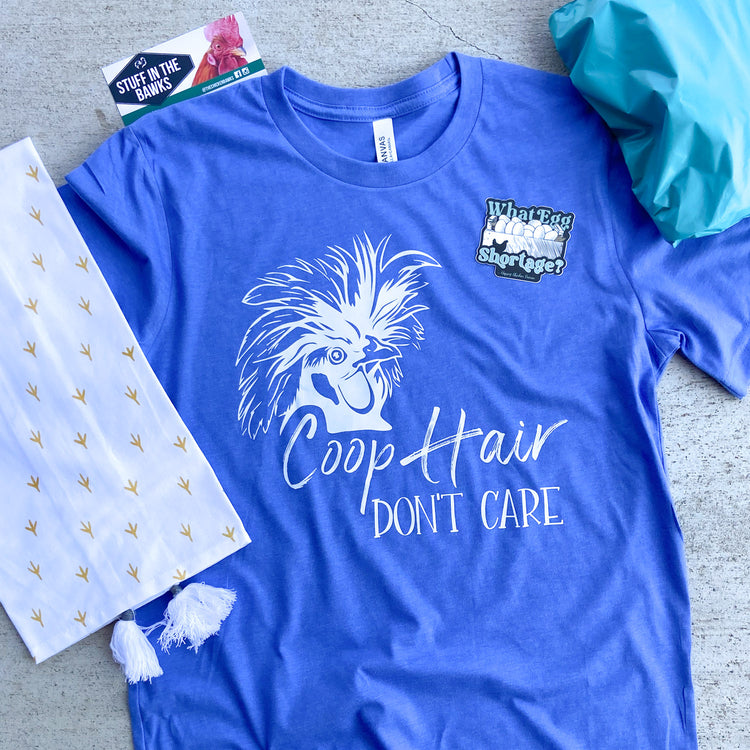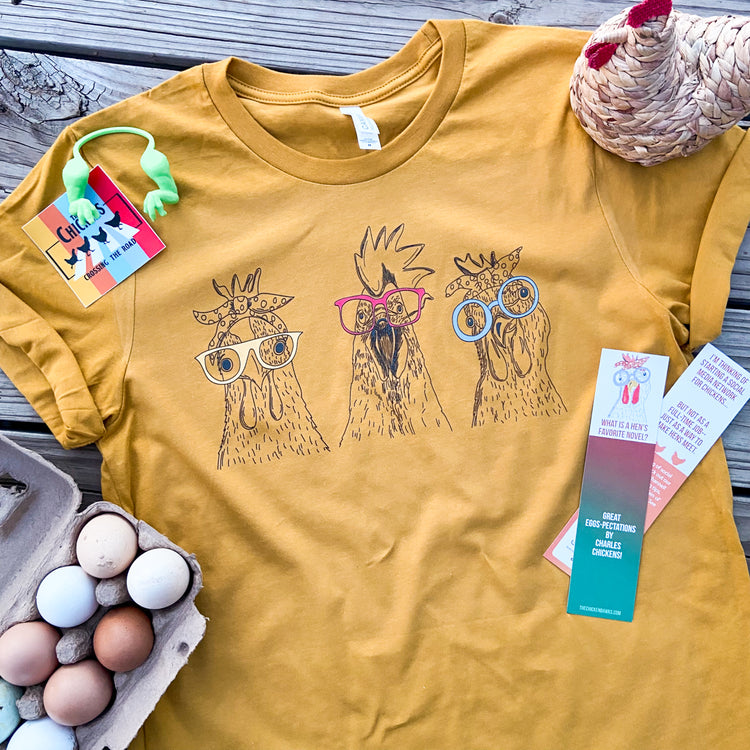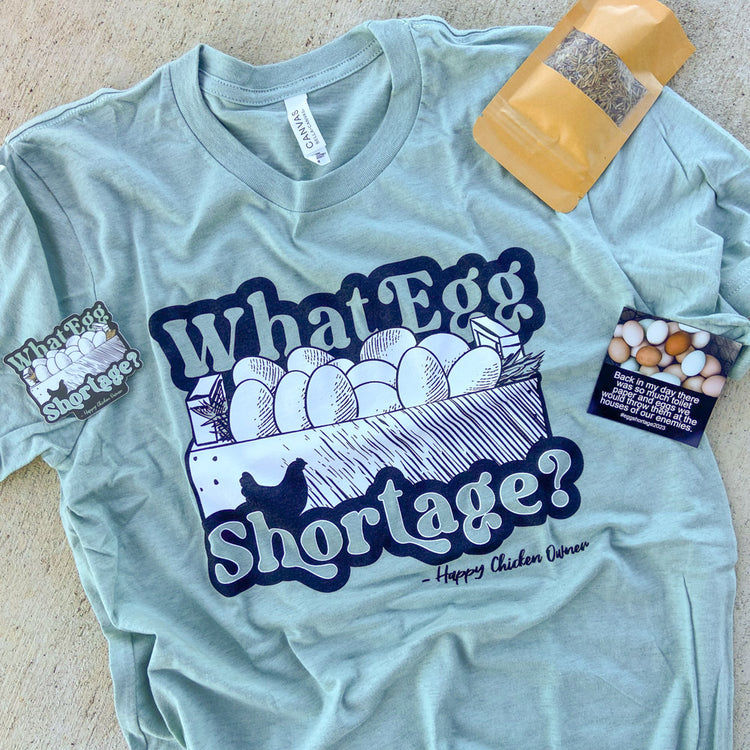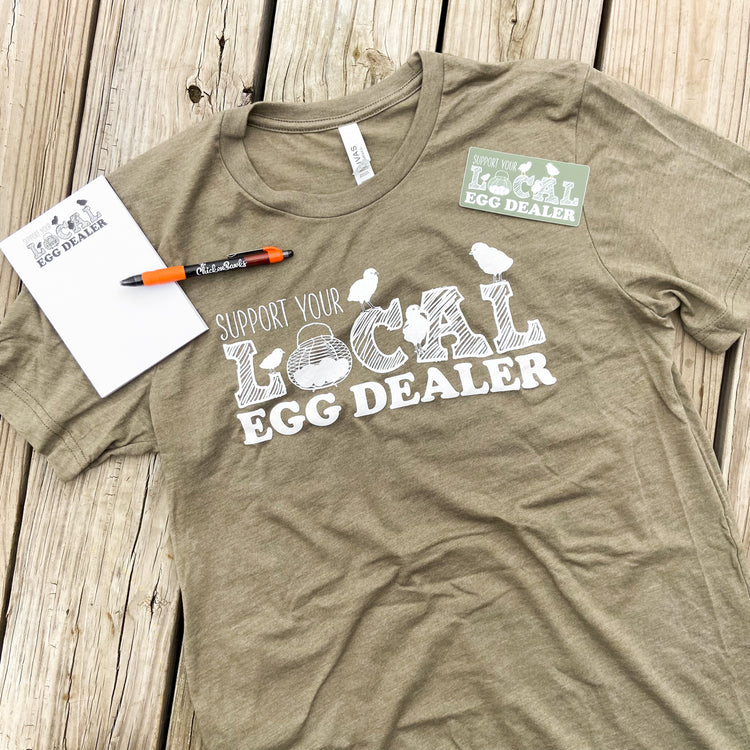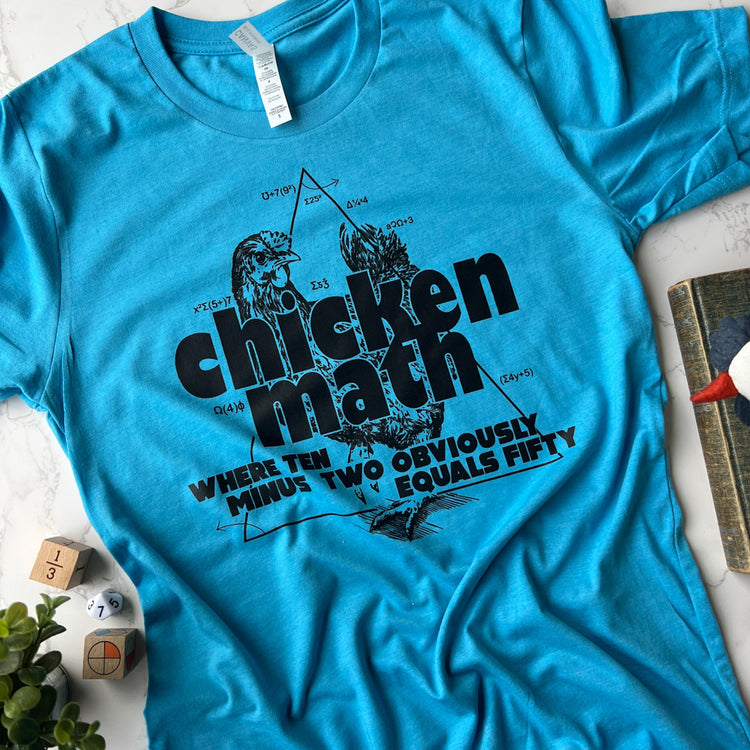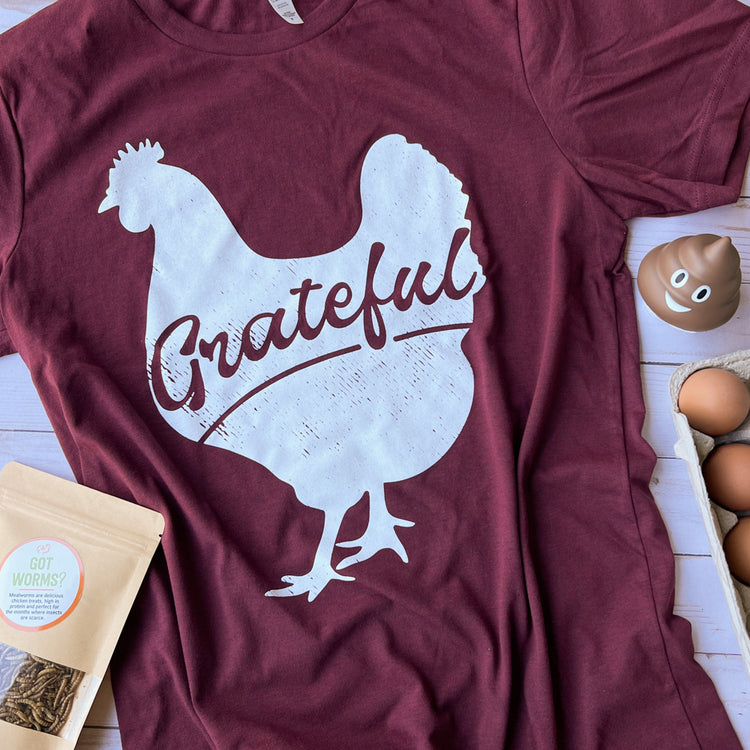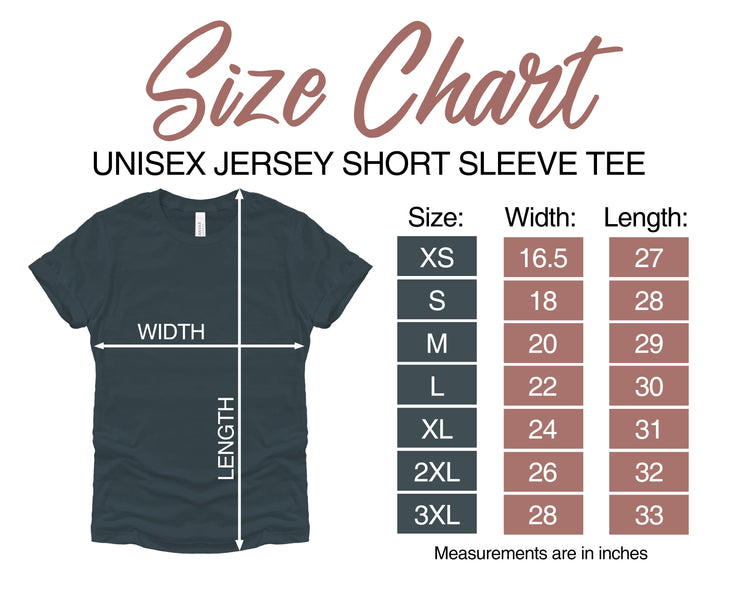 HOW YOUR SUBSCRIPTION WORKS
JOIN THE CLUB

Subscribe to the Bawks and you'll get a brand new tee and other chicken items every single month.

WE SHIP YOUR ORDER

Renewals happen on the 15th of each month and orders start shipping by the 25th.

SPREAD LOVE, NOT POOP

You enjoy chicken tees for all occasions to spread chicken love everywhere you go!
Bawks Family Member Benefits
Member Only Discounts
Exclusive Add-On Items
Facebook Group Access
Secure Bawks Membership Portal
Here's What You Can Expect
Custom Chicken T-Shirt

Epic Chicken Items

Collectible Chicken Sticker

Free Shipping

Family Member Decal
We design a brand new shirt every single month. You'll be the first to get it and we'll never send you a duplicate, ever.
Each shipment includes 1 or 2 items that we curate just for you. We go to crazy lengths to make sure the chicken tender in you is super excited about the extra goodies you'll be getting.
Because who doesn't love stickers!? That's right, each month you'll get a brand new sticker to add to your collection. These are waterproof, UV protected and, of course, only for chicken tenders.
Every Chicken Tender Monthly Package ships to you absolutely free! Just one more perk to joining the club!
Let everyone know you're a Chicken Bawks Family Member with our exclusive Chicken Tender Monthly car decal. Designed so you can display it proudly, we'll send you one of these on your first month.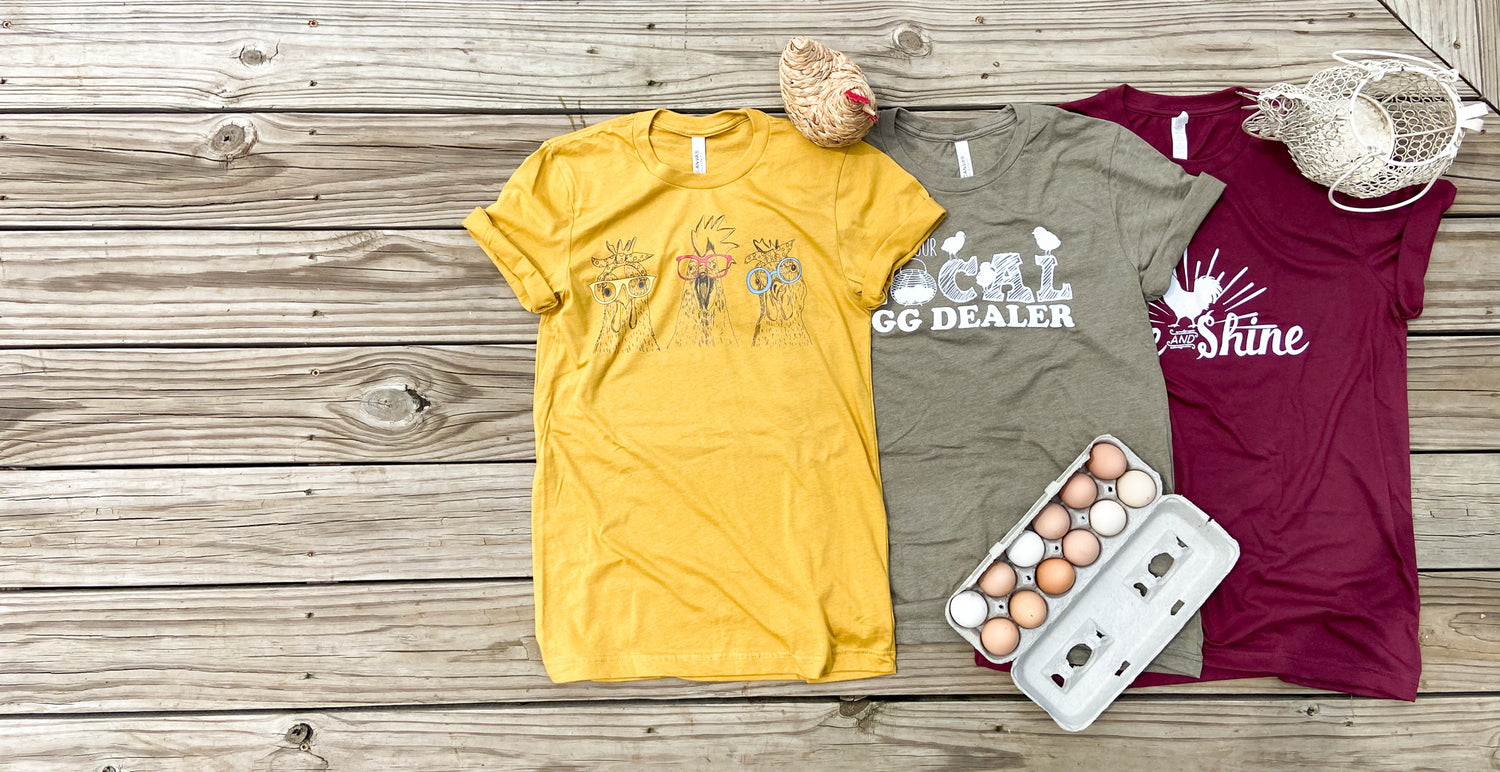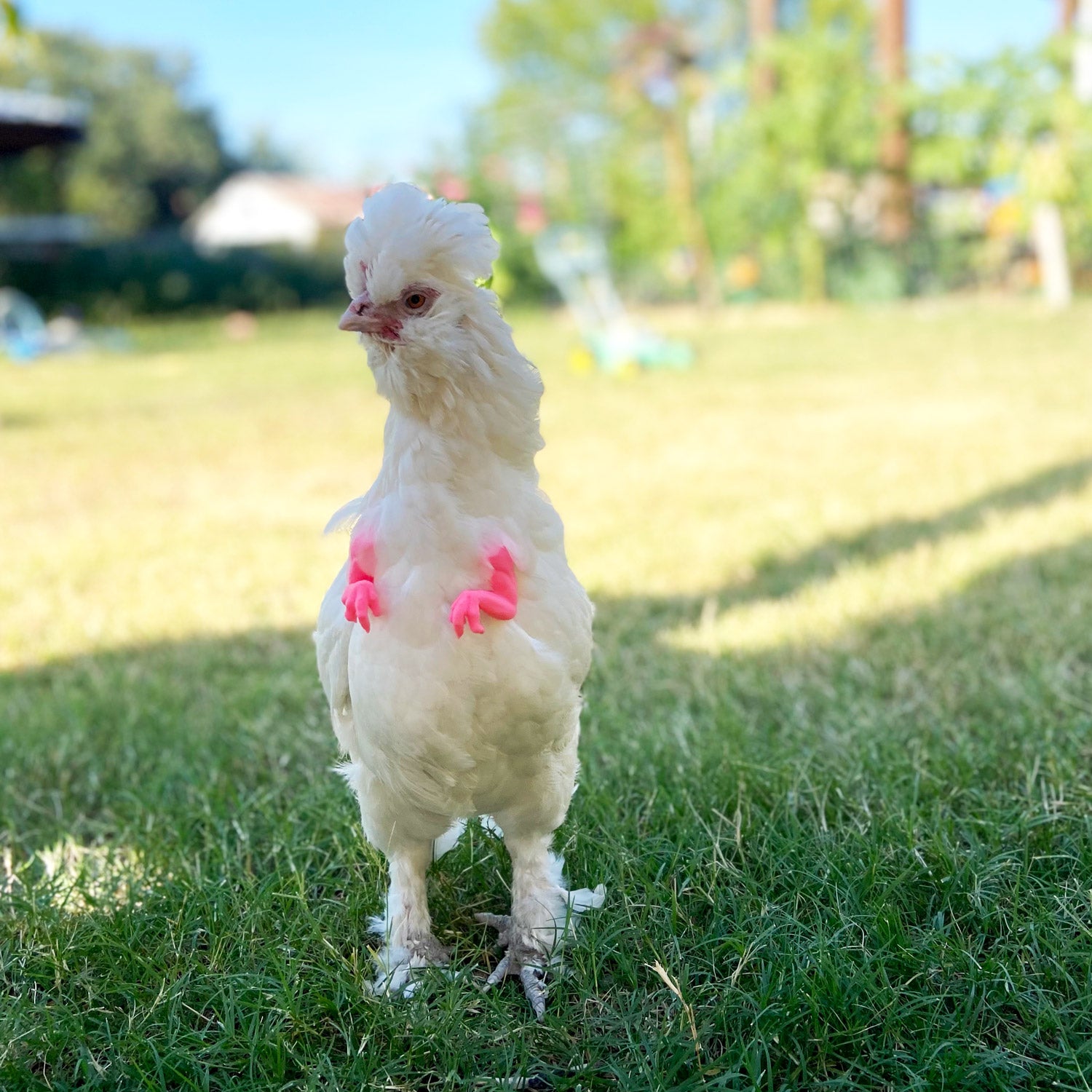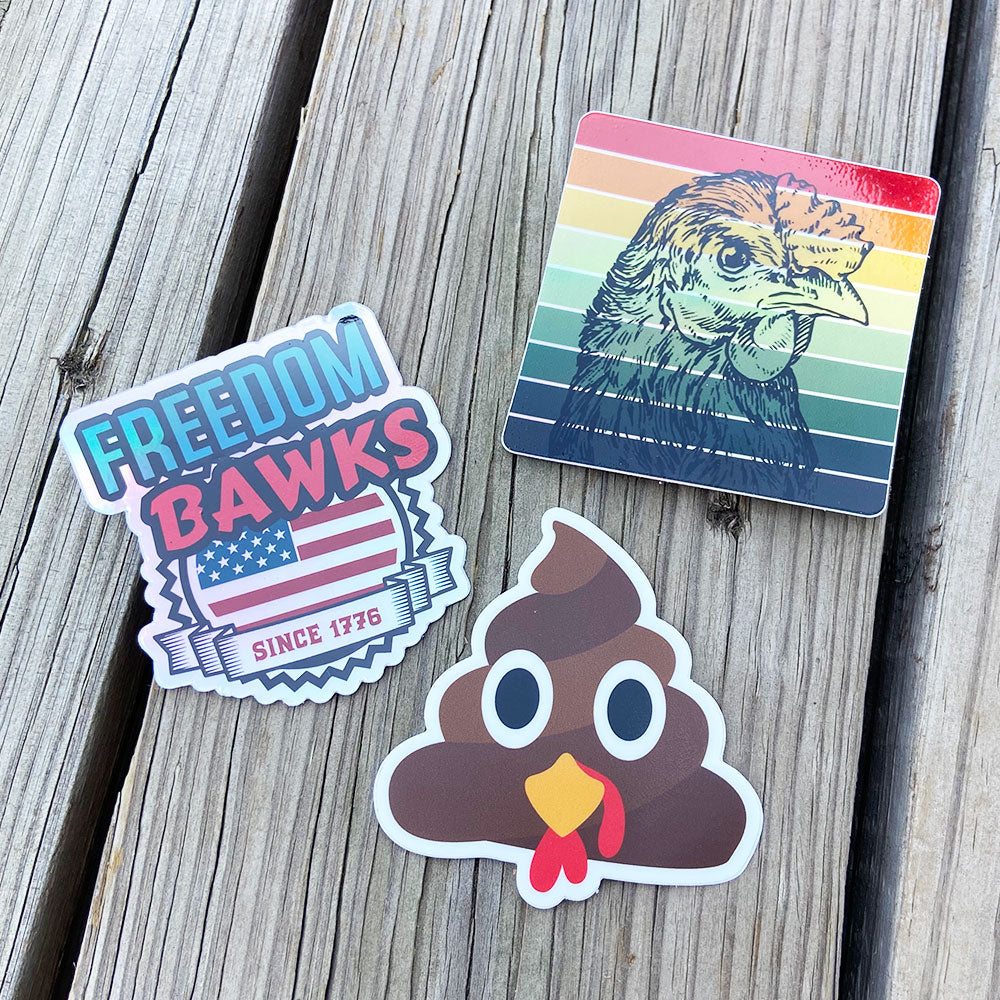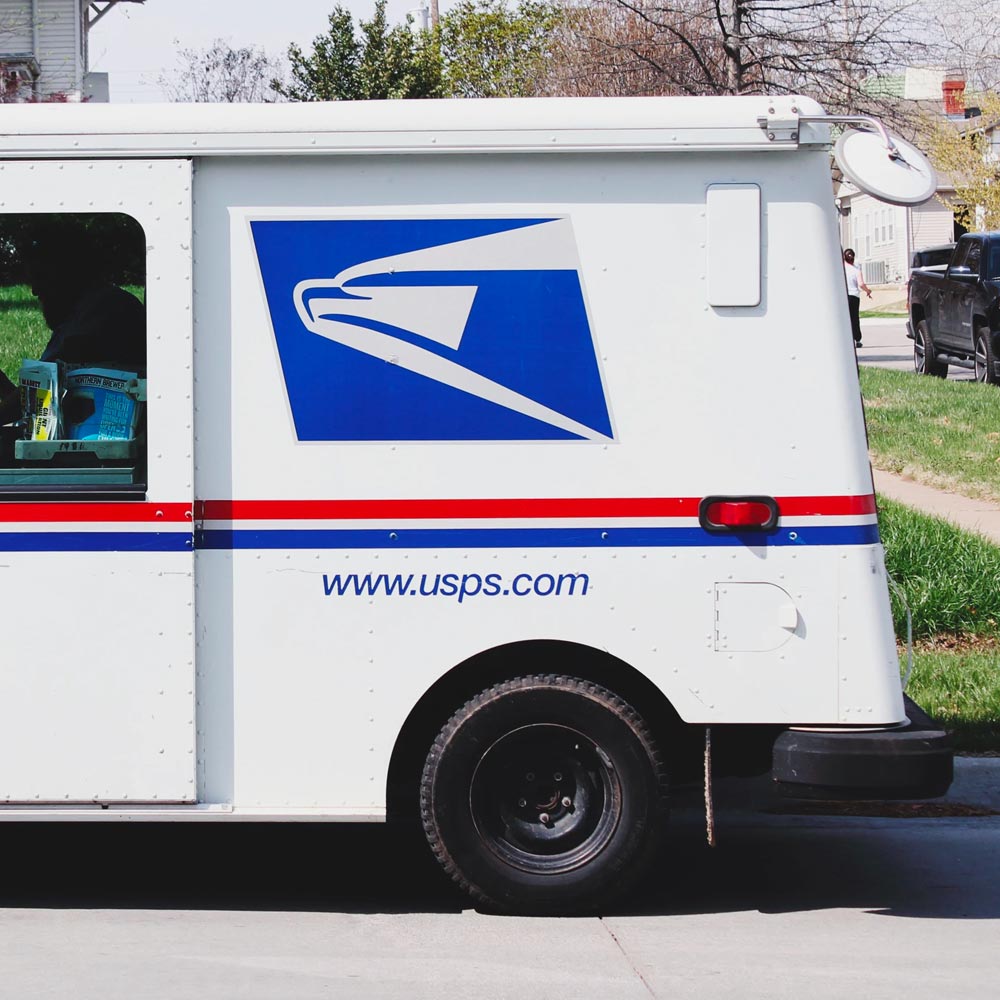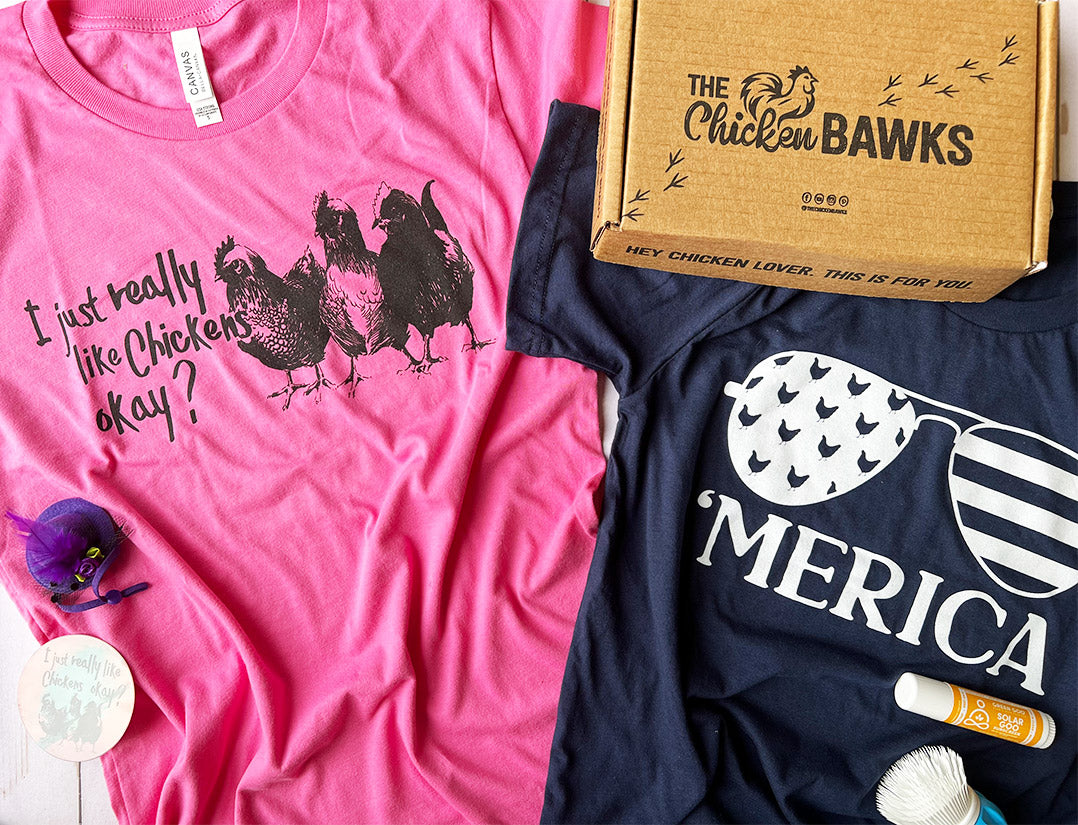 Family Friendly Designs, Always
We promise that any and all shirts in our store and bawks will be safe and family-friendly for everyone! We personally don't like the tongue in cheek designs that float around the chicken world. So be assured, you're safe with any of our shirts!
Amazing Quality
We're all about quality and that's why we use only the best when it comes to the shirts we print on. We know you'll find them to be super-soft, super-comfortable and, of course, super-fantastic-looking.
+ Shirt Brand: Next Level or Bella+Canvas
+ Super-soft Cotton/Poly Blend
+ Vibrant Colors
+ Pre-shrunk
+ True to size
FAQs
Is there a contract?

We dislike contracts as much as you do so we NEVER lock you into a contract for any amount of time. We simply think you'll love your Chicken T-shirt Subscription so much, you'll just never want to leave!
When does my subscription renew?

Your Subscription will renew on the 15th of each month. That means, for example, if you subscribe for the first time on the 12th of the month, you'll renew again in 3 days... so you'll get the box from the current month AND the new box coming out in the next week so you'll never miss a new release!
When Will My Subscription Ship?

First Subscription Orders ship within a few days of ordering, so you can get your first box right away! The exception would be if you order between the 15th and the 25th. Any new subscriptions during that window will go out on the 25th as mentioned.

Then, renewal orders are shipped out around the 25th of each month so you can always start your next month out with a brand new chicken shirt!
Who can I talk to if I need help?

We take pride in our Customer Service! If you ever have an issue, concern, or just want to tell us how much you love your box; shoot us an email at support@thechickenbawks.com. We will always take care of you as best we can, becuase we are thankful for each and every one of you!