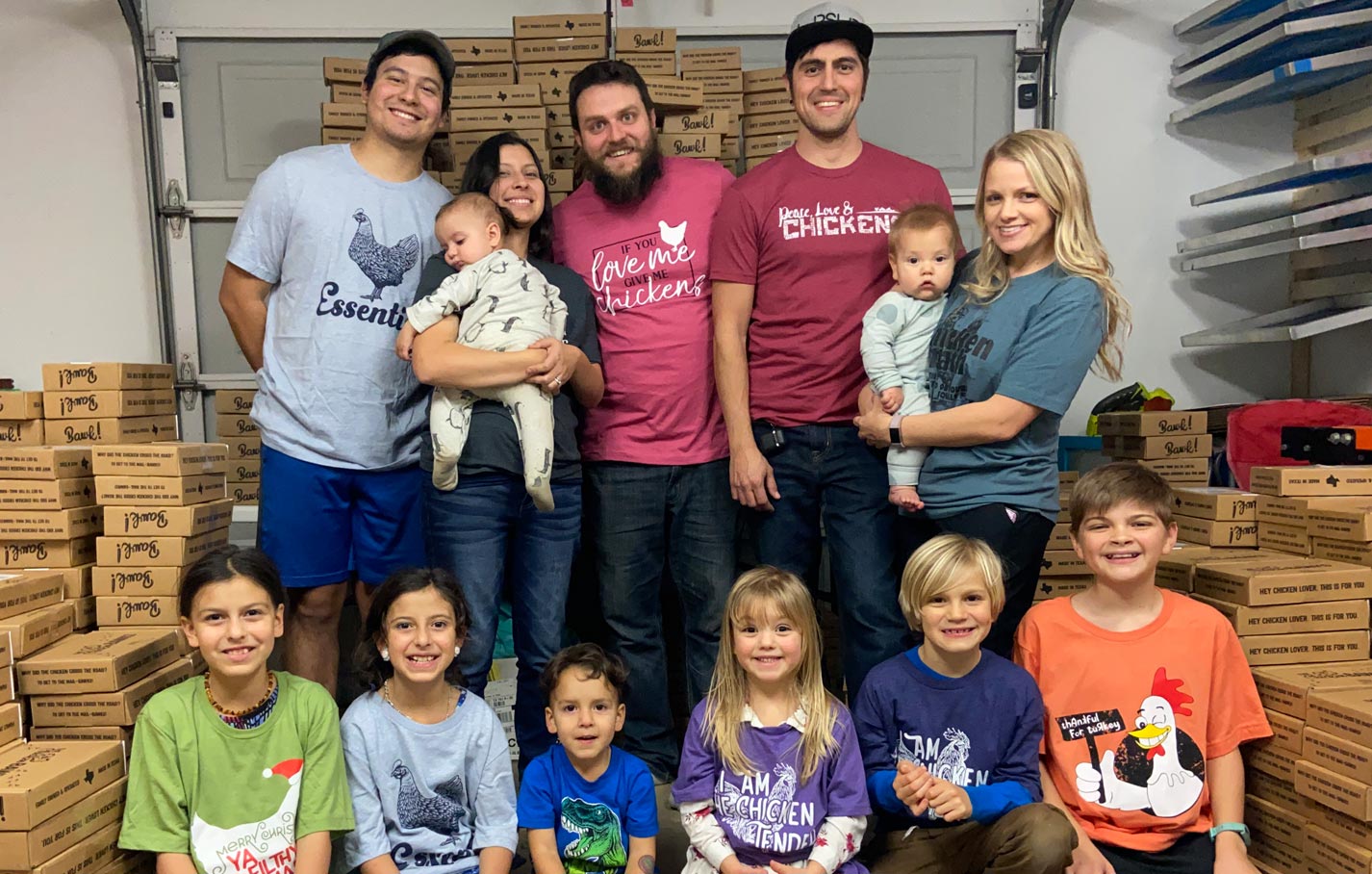 From our flock to yours
Thank you for your support of our small family business. We love serving you each and every month and hope to continue to bring you the best in chicken tees for years to come.
Become an Ambassador
Get FREE Chicken Bawks Product
The ambassador program that lets you earn free products and discounts every time you shop and share with your friends!
How it works
1. Collect Golden Eggs
Every $1 spent earns you 5 golden eggs
2. Redeem for discounts
Use your eggs for coupons on future purchases
3. Share with your friends
Share on social media and invite friends to earn more eggs
[SIGNUP BY CLICKING THE GOLDEN EGG IN THE BOTTOM LEFT]
BONUS: Get 250 golden eggs just for signing up
NOTE: Make sure to use the same email for the loyalty program as you do for your subscription. If you have any issues, contact us at support@thechickenbawks.com