Love this shirt!
I love these T- shirts! They are super soft, a great fit and long like I like them. Never change to those scratchy, cheap, short, wide T-shirts like many other places use. Chicken Bawks shirts are so much better! Always so cute and funny and I get comments about them all of the time. I love them!
love it
I love my Bawks. this T-shirt is so comfortable and soft and I love the color I can't wait to get more .....
Easily Distracted
this is one of my favorites yet
Product Details
Do you lose track of time when you're out at the coop? Do you see someone's chickens and forget all the people you're supposed to be talking to? 
If so, you might be easily distracted by chickens...and proud of it! 
---
Printed on super soft Bella + Canvas Cotton Poly Blend Tees. Color is heather purple. Color may vary slightly from photo.
Printed at our Family Chicken Farm in Texas! Thank you for supporting our Small Business!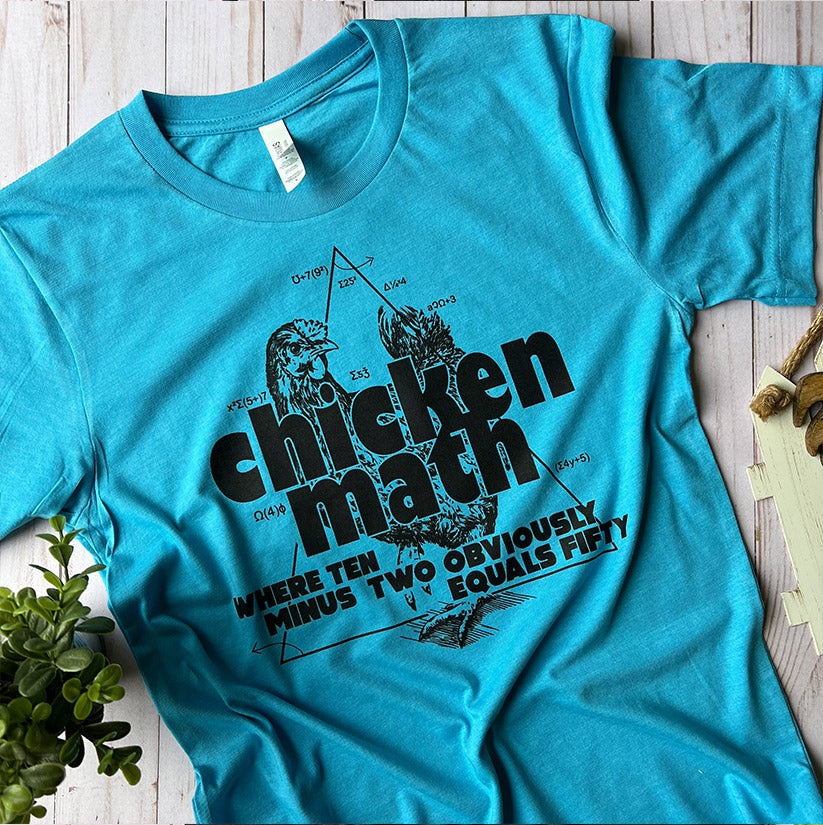 Amazing Quality
We're all about quality and that's why we use only the best when it comes to the shirts we print on. We know you'll find them to be super-soft, super-comfortable and, of course, super-fantastic-looking.
+ Shirt Brand: Bella+Canvas
+ Super-soft Cotton/Poly Blend
+ Vibrant Colors
+ Pre-shrunk
+ True to size