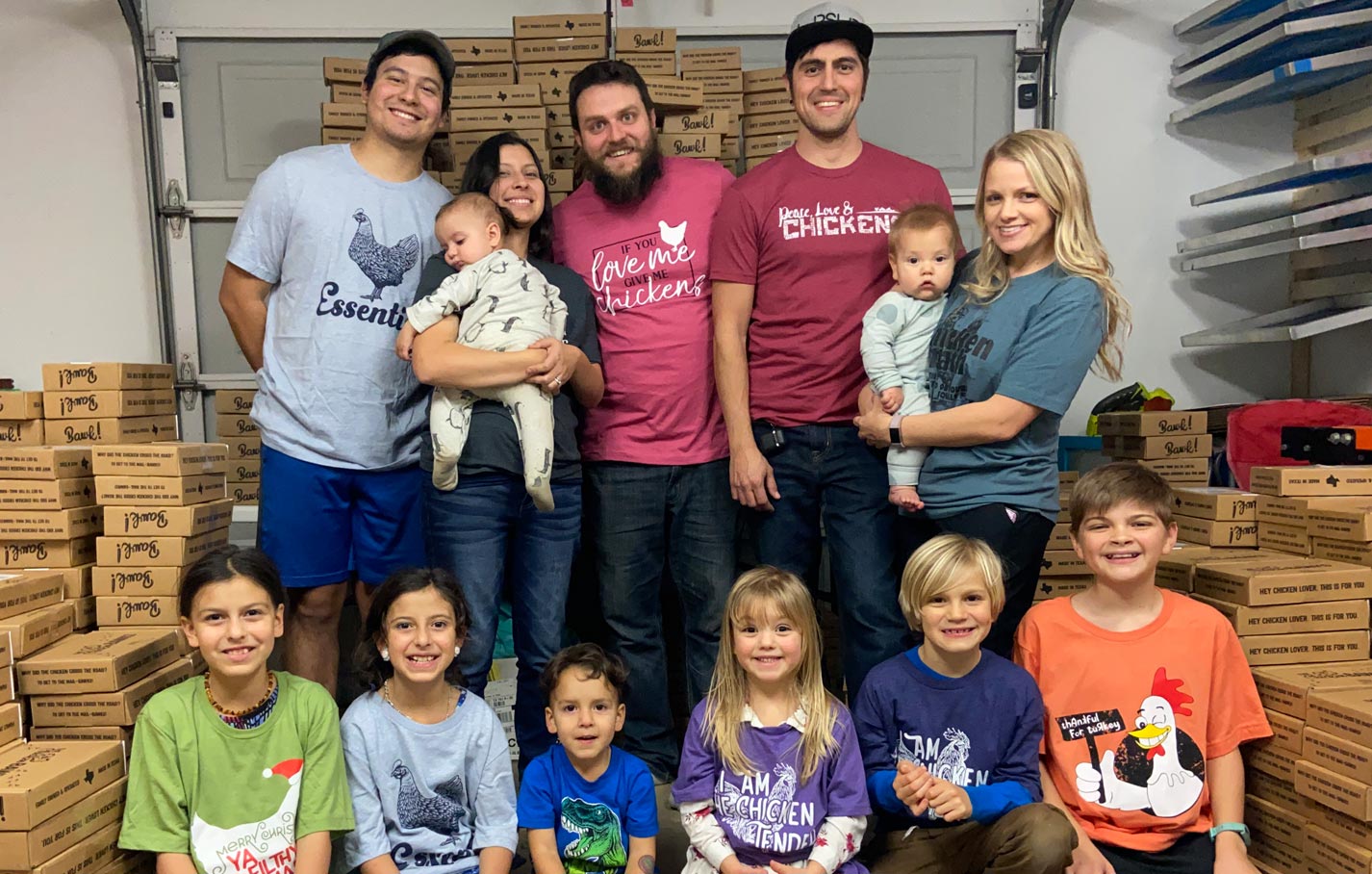 From our flock to yours
Thank you for your support of our small family business. We love serving you each and every month and hope to continue to bring you the best in chicken tees for years to come.
Christmas Fundraiser
We are so excited that this Christmas we will be hosting a sweet, sweet little girl who will be visiting America from an orphanage in the Ukraine.  It was one of those things that just hit us unexpectedly but as crazy as it seemed at the time, we knew we had to say YES! 
These orphaned children are part of a program that gives them an opportunity to visit America to experience Christmas with a family.  Some of these children are even true orphans with no relatives and no visitors to see them. 
There are a few other children in this group from the Ukraine who still need funding to be hosted. We have a host family for one sweet little boy, but they need to raise $2500 for the child to get here, and that is why we need your help!
To raise money for these children to have an experience of a lifetime, we will be DONATING 100% of proceeds on all of our T-shirts FOR THE NEXT 72 HOURS to this cause!!! 
So get your Chicken Christmas shopping done, because every penny you spend is going to help fund this project!
Thank you so much for your generosity!  Your purchase will change a life forever!